Our corporate catering delivery service is the best in Brisbane – And here's why…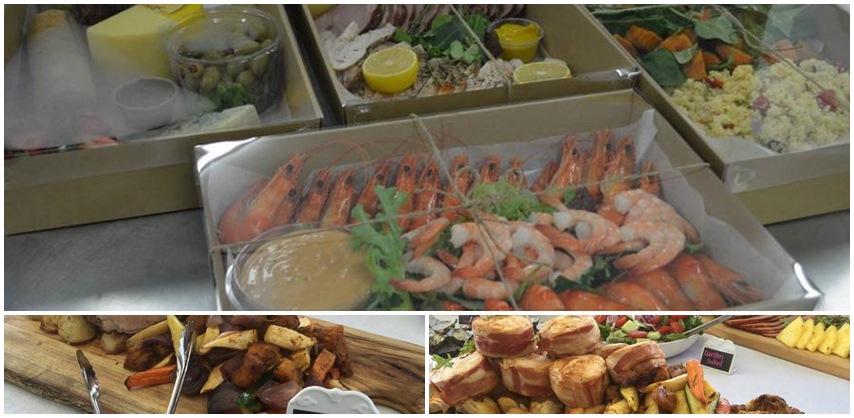 Sometimes corporate catering can be a bit of an afterthought to businesses – it's not making you money right? But here at Private Chefs of Brisbane we really understand the importance of high quality catering and the benefits that it brings to your business.
Whether you need catering for board meetings, networking breakfasts, client presentations or business lunches, our corporate catering delivery service provides you with exceptional food and service that guarantees your clients will be impressed, meetings are productive and your staff will feel loved.  
Here's five reasons why our corporate catering delivery service is the best in the Brisbane CBD:
Corporate catering is our business, not yours!
We pride ourselves on being the food catering specialists, and are constantly saying corporate catering is our business not yours! 
We firmly believe your focus should be on making your business a success, and not worrying about whether there will be enough high quality food available at your next corporate function. 
Private Chefs of Brisbane take the stress out of your business day by preparing your choice of foods and delivering it to your venue. That leaves you to focus on your business, impressing your clients, and ensuring your staff feel valued.
Finest Quality Food Prepared by Our Professional Chefs
Our professional chefs pride themselves on producing food of the finest quality, so we make sure we source the best ingredients we can get. We also love supporting our community and where possible we use local suppliers and produce. Food created by our team rivals some of the finest in town! 
And there's no issue with special dietary requirements either - just let us know and we will tailor make a menu for you. 
A wide range of catering options available
From morning and afternoon tea, through to an array of platter and lunchbox menus we offer an amazing selection of catering options for your corporate event – delivered to your door. Check out our delivery menu and just see the delicious choice on offer.  Whether you want to select individual serves of scrumptious sweet and savoury delights, or you need something a little more substantial like our tasty packages that we have thoughtfully put together on your behalf, we guarantee your clients and staff will be suitably impressed. 
Easy to Order and Delivered door-to-door
We have made it really easy for you to plan your corporate function. Browse the delivery menu online, place your order via email and we will do the rest. Not sure how much to order? Well, just give us a call or an email and we can provide you with some options and price it for you too. All we need is just 48 hours from when you place an order to when we deliver to your business - and remember, there is free delivery to some suburbs for orders over $400.00. 
We are a valued business partner, committed to your success
Let's not beat about the bush here - isn't that the important thing in today's business world? We know you work hard to make a profit and we are fully committed to helping you achieve that success. By choosing our corporate catering delivery service we will become a valued business partner, providing high quality corporate catering that will help you achieve your business goals. 
Catering your day, your way.